We treat each lawn as an individual project.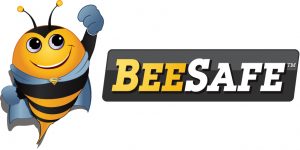 We don't "blanket coat" every lawn like most of our competitors. No lawn is treated exactly the same because no two lawns are exactly the same. Here at Robert Ott Landscaping, we're able to offer three types of lawn care programs that can best help your lawn:
Traditional Lawn Care
BeeSafe Organic
BeeSafe Hybrid
No two lawns will react the same way to fertilizer. Some will react best to traditional only, organic only, or a hybrid of both. You can have the peace of mind that the experts at Robert Ott Landscaping will find the best strategy for your lawn care.
For example:
Let's assume that your front lawn is predominantly fescue grass and faces north. You water your lawn every day for 20 minutes for each zone, and you also have many pine trees on your property that offer partial shade for several hours per day.
Your neighbor across the street has a predominantly blue grass lawn, which faces south. Your neighbor waters his or her lawn twice a week at best, and has no trees on the property. The lawn is in full sun all day, every day.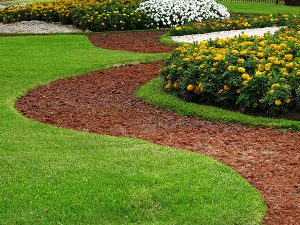 If these two lawns are fertilized the same way, on the same day, with the same products, by the same technician with the same spreader, which is calibrated on the same spreader setting, how is it reasonable to assume these two lawns will react the same way?
Answer: They won't.
Sadly, many professional lawn care companies "assume" or pray that each lawn will react the same way. This keeps costs down and profits up.
We, on the other hand, study each lawn and adjust our fertilizer programs as needed. In an effort to be as environmentally friendly as possible, we implement organic fertilizers as much as possible. This may cost us a little more, but we feel the benefits far out way the small additional costs, and we hope that our customers agree. In addition, we ALWAYS use as little pesticides as possible.
We don't include services such as grub control, fungus control or nut sedge control.
Not because we hope to "up-sell" these services…on the contrary. We don't include them because they're all very toxic and harmful to the environment, and frankly, not every customer will need these services.
Why would anyone want any unnecessary, toxic, and most likely cancer causing chemicals applied to their lawns and property if they're not necessary?
Here is our basic, traditional (6 step plus lime) fertilizer program. It's subject to change according to the particular conditions of your lawn and property, and according to weather and environmental conditions. However, this program description will give you a basic idea of what you can expect from our traditional lawn care program:
TRADITIONAL LAWN CARE PROGRAM
Step 1 – March
30% Slow Release Fertilizer 19-0-6 plus Crabgrass Control
Step 2 – April – May
Turf Fertilizer 18-0-18 with 4% Iron
Plus Post Emergent Weed Control
Step 3 – May – June
30% Slow Release Fertilizer 19-0-6 plus Crabgrass Control
Plus Post Emergent Weed Control
Step 4 – June – July
40% Slow Release Fertilizer 18-0-8 with 2% Iron
Plus Surface Insect Control and Post Emergent Weed Control
Optional Grub Control*- Additional 1/2 of Normal Application Price
Step 5 – September
Turf Fertilizer 25-0-6 with 5% Iron
Or- Core Aeration/Slice Seeding with Starter Fertilizer
Step 6 – October – November
Winterizer- 35% Slow Release Fertilizer with 1% Iron
Plus Lime Application
Note to all customers: We also offer a total organic and a hybrid organic lawn care program. If you are interested, please check out our Bee Safe Organic Lawn Care Page or get in touch with the Robert Ott Landscaping Team at 732-929-3520 or by email info@ottlandscaping.com